Broke & Free: Lindsay Lohan's Last Rehab Stint At Cliffside Malibu Was Complimentary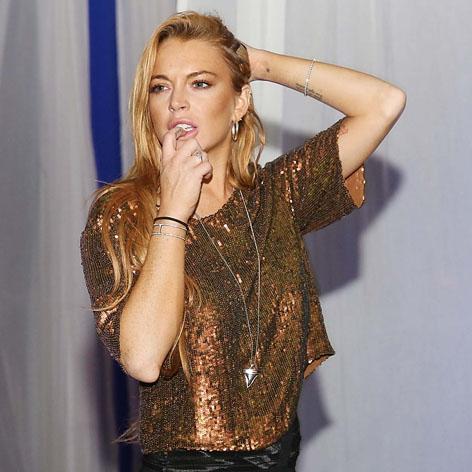 Article continues below advertisement
"Health insurance wouldn't pay for the rehab stint because this was her sixth time in treatment," a source said.
"Cliffside Malibu comped it. Prior to arriving at Cliffside, Lindsay had been at Betty Ford and wasn't doing well there. Cliffside Malibu became available and agreed to allow her stay presumably because of the free publicity it gave them.
"She thrived in the environment," the spy added, noting Lohan "had a private room (because) she would never agree to have a roommate."
According to reputable rehab reviewer The Fix, Cliffside Malibu charges $58,000 for a semi-private room and $73,000 for a single room.
Earlier Tuesday, RadarOnline.com detailed how, despite being paid $2 million to film her own docudrama for Winfrey, the ex-Mean Girls star has already burned through the earnings and is said to be broke.
"Only Lindsay could get paid such a large paycheck and once again be in dire financial straits," a source told RadarOnline.com.
Article continues below advertisement
"After Lindsay's manager, agent, publicist and taxes were paid… she was left with $750,000.
"This was last year and Lindsay has never been able to save any money in her life. Her reality show has been sold overseas, but she will only get $250,000. That money gets divided up among her team and Lindsay is left with less than $100,000."
As RadarOnline.com previously reported, the controversial actress' long-suffering assistant Matt Harrell quit because the troubled starlet couldn't afford to pay him after production on OWN.
"Matt had moved from Los Angeles to New York City to work for Lindsay," one source previously told us.
"He is extremely professional and very good at his job. Previously Matt had worked for Prince, and to say working for Lindsay was difficult and chaotic would be an understatement."
But once production on her reality show concluded, Lohan told Harrell she couldn't keep him on.