Uptown Girl Goes Drastic & Plastic: Billy Joel's Daughter Alexa Ray Had Eye Lids Lifted, Fillers & Cheek Implants, Claims Top Doc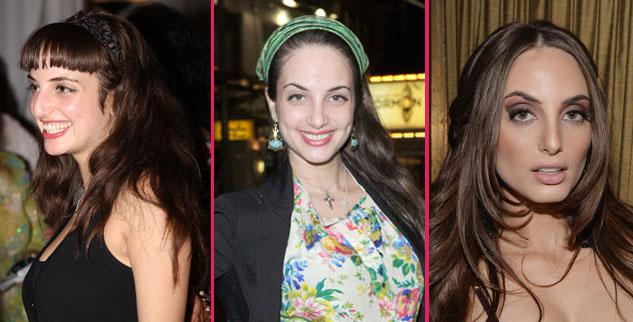 Article continues below advertisement
When Alexa Ray, 28, took to the stage for a sold-out performance at Café Carlyle in New York City this week she certainly looked different than she has in the past.
Alexa Ray Joel Plastic Surgery Photos
NYC plastic surgeon Dr. Matthew Schulman, who has not treated Alexa Ray, speculated to Radar: "She certainly looks like she has "re-created" her look. She admits to having a nose job, but there seems to have been a lot more than that done. Her upper eyelids are wider, suggesting an upper blepharoplsty. Her lips are fuller, likely the result of fillers such as Restylane or Juvaderm."
Article continues below advertisement
Dr. Schulman described more of the changes he believes Alexa Ray undertook.
"Her cheekbones are more chiseled and higher, again likely the result of temporary fillers such as Voluma, although I cannot rule out the possibility of cheek implants.
"Overall I actually think she looks very good, but is clearly treading a fine line and I would hate to see her fall on the wrong side of things like others have."
How do you think Alexa Ray Joel looks? Sound off in comments.
UPDATE:
Alexa Ray took to her Instagram to deny that she's had anything more than a nose job done and credited her makeup artist for her "visibly-positive alterations."
"I would just like to add that all of the continuously-circulating rumors that I have had extensive 'face-work' and undergone breast-augmentation surgery is simply and entirely 100% false. The only thing I have ever had done is my nose, which I have always been completely candid, honest, and open about- and I can swear on my Beloved Gypsy-Stella The Cat that this is the whole truth and nothing but the truth, so help me God! (But hey, there could be worse rumors circulating, so, I'll take it). Any visibly-positive alterations in terms of my public-image are an absolute and sole credit to my brilliant makeup-artist and stylist, @darlingcait ... Who is a true beauty-wizard and visionary. (That, combined with the fact that I actually have a hearty dose of self-confidence now- which took me a little extra minute or so to find.) ; ) But hey, wouldn't it be nice if the press could just focus on my music and stage-presence? Because, honestly, I would rather be judged, critiqued, and picked apart for my actual work."