Distorted Body Image: Christie Brinkley Thought She Was 'Very Fat' As Young Model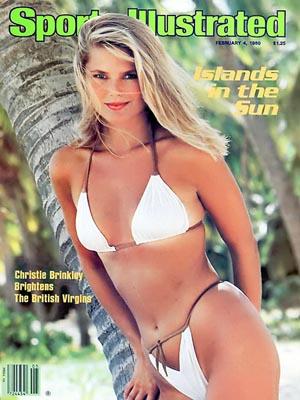 Christie Brinkley is one of the most beautiful women in the world who gets better looking every year but in a candid new interview she revealed that when she was just starting out as a model she thought she was "very fat."
The Uptown Girl, 59, started working for Elite Model Management and she said that she had an unhealthy body image in the stressful industry.
"I came across an older picture of me that someone had posted on Facebook and I totally remember squirming and feeling very fat while I was shooting it," Christie laughed, recalling her distorted impression of her taute body to Haute Living.
Article continues below advertisement
"And I look at it now and think, I was actually really thin! How is it possible that I felt so uncomfortable in that body?"
The California native with long blonde tresses said when began booking jobs supermodels didn't exist.
"When I started out, models were the proverbial clothes hangers. You were just to be quiet, put the clothes on and do as you were told," she said.
"Over the years, models have become brands. There's endless potential in this career now. While modeling, I've also been a boxing photographer, I've written a book, I've opened lots of different businesses and I've also gotten political. I've become a delegate for the first congressional district of New York."
MORE ON:
Christie Brinkley
Now a mother of three children, Alexa Ray , 27, Jack 18 and Sailor, 14, Christie said that she's so proud of her daughter with Billy Joel and the path she's forged for herself.
"Alexa is an outspoken person who has shown that she has substance. She will not be put in a box or labeled as anything, which is something that I always tried to pride myself on throughout my career."
Her younger daughter Sailor Brinkley Cook is trying to follow in her mother's footsteps and launch her own modeling career too.