Read The Fine Print! Revealed -- The One-Sided Contract 'The Voice' Contestants Are Forced To Sign For Fleeting Fame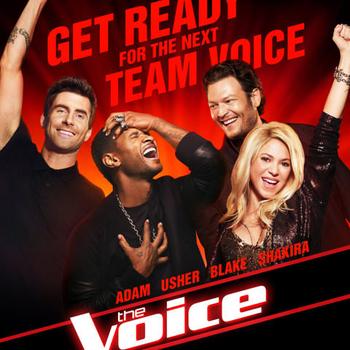 NBC's hit talent show The Voice is coming under fire Friday, as a new report illustrates the one-sidedness of the contracts contestants must sign for a chance at musical fame via national TV, including stipulations that enable the show virtually total control of the talent pool, regardless of the supposed democratic format.
According to a new report from the NY Daily News, the show's contract essentially says producers can cut anyone; bend or break rules at their discretion; script winners; send the singing hopefuls for medical or psychological tests; and broadcasting the results if they choose to.
Article continues below advertisement
After examining the 32-page pact, a legal expert told the paper that "the second clause of this document says to contestants, 'F*** you,' and if you missed it, the clauses that follow say, 'F*** you.'"
Worse, wanna-be crooners potentially put their dignity on the dotted line when they sign, as the pact contains a clause that informs contestants their time on the nationally broadcast prime time program "may be disparaging, defamatory, embarrassing (and) may expose them to public ridicule, humiliation or condemnation;" or could "portray them in a false light."
The furor came to light after the Twitter account @OfficialTVC leaked the contract to show the public that it's "unfair and dehumanizing for the contestants."
Instances which might directly to in to the aforementioned information include when contestant Judith Hill was shockingly shown the door last season; and an instance in May, where the show's organizers said they'd botched thousands of votes cast via online and social media outlets.
One behind-the-scenes insider told the paper that the show's results have never been "manipulated," as "NBC and 'The Voice' producers take the fairness and integrity of this competition far too seriously."
An NBC spokesperson echoed similar sentiments to the paper, saying that "the integrity of our competition shows, including 'The Voice,' is of the utmost importance to NBC."
Stay with RadarOnline.com for the latest on The Voice.