'The Voice' Star Cole Vosbury Caught In Extortion Scam -- Is He Hiding Something?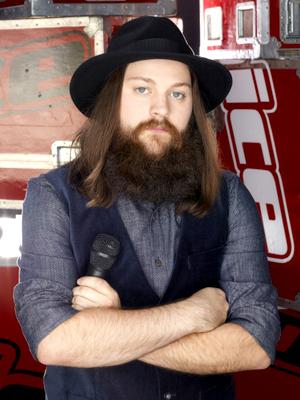 As Shreveport, Lousiana, native Cole Vosbury continues to advance on The Voice, not everyone back home is supportive of his success.
Businessman Harold Glen Martin was arrested late last month on charges of extortion for threatening to reveal dark secrets about the singer.
Martin has claimed for weeks that Vosbury had promised to perform at a benefit concert for him before ditching the engagement to pursue stardom on TV.
Article continues below advertisement
But Detective Bobby Herring of the Caddo Sheriff's Department says the two never even met.
"Harold Martin actually called Shreveport Music and spoke to the owner, or one of the owners, and was asking for a guitarist," Det. Herring says. "And it just so happened at the time that he called that Cole Vosbury was inside, and he was recommended by the guy at Shreveport Music."
Martin and Vosbury reportedly connected and discussed the potential concert, but nothing was signed before Vosbury left to film "The Voice."
Vosbury "had no knowledge of anything," Herring insists. " … Martin basically sent $200 in cash in an envelope assuming Vosbury would do the show."
When Vosbury's father, Robin Vosbury, found out, he tried to return the money back to Martin, but Martin said to consider the cash a gift and wish Vosbury good luck.
But it didn't end there.
According to police, Martin "decided to basically extort them by saying that he was going to put out negative stuff in the media and affect his chances on The Voice unless he agreed to do what he claims was ten free performances for this man, at his own discretion, any time he wanted."
Article continues below advertisement
Martin's threats to reveal Vosbury's darkest secrets intensified as Vosbury made if further and further on the show, police say, and he finally approached the authorities.
"They've been harassed by this man and tormented by him, basically," Detective Herring says, insisting there is no merit to Martin's claims and that he has a history of con man behavior.
Meanwhile, Vosbury continues to shine. Check out his latest performance here:
youtube=https://www.youtube.com/watch?v=-yNzG0BQcVw&w=560&h=315