No Time Behind Bars For Teresa! NeNe Leakes Defends Guilty Giudice, Declares 'I Don't Want To See Her Go To Jail'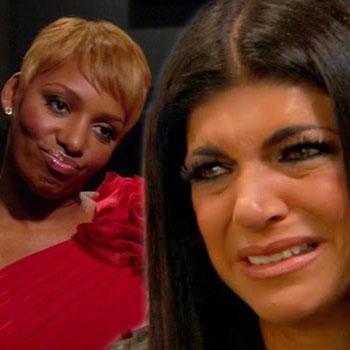 Article continues below advertisement
However, reality show blood is thicker than water, and Real Housewives of Atlanta star NeNe has got her back, telling THE INSIDER's Kevin Frazier that she hopes Teresa won't be starring in her own version of Orange Is The New Black.
GALLERY: The Giudice's 30 Most Shocking Quotes About Fraud & Finances
"Honestly I have to say I wish Teresa and Joe all the best because I don't wish harm on anybody."
The newest contestant on Dancing With the Stars said she empathizes with the mother-of-four and hopes she can avoid getting locked up.
"I don't want to see her have to go to jail, she is a mom, she has kids, I have kids, and her kids need her. So, I just wish her all the best."
Do you believe Teresa will do any time? Tell us in comments.