Exclusive
Just Do It! Nike Wants Kristen Stewart To Sign Shoe Endorsement Deal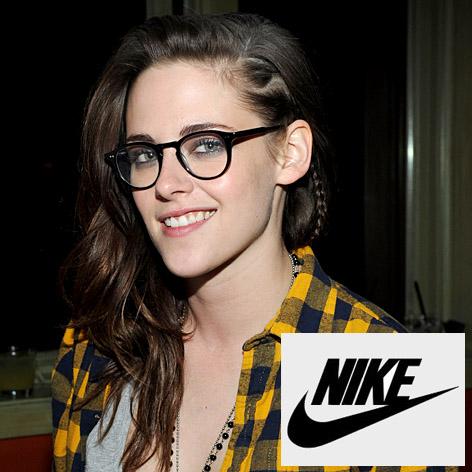 Nike bigwigs are pulling out all stops to persuade Kristen Stewart — a huge fan of the shoemaker — to sign a celebrity endorsement deal, RadarOnline.com has been told.
"It's no secret how much Kristen loves Nikes," a source dished. "She often changes into a pair of Nikes after walking the red carpet in heels."
But Nike is facing an uphill battle as the Twilight star, 23, who is notoriously private, shudders at the thought of having her face on advertisements!
Article continues below advertisement
"It's not the easiest deal to make, as Kristen has shunned dozens of offers to endorse products since her rise to fame in the Twilight films. Also, Kristen already makes a ton of money because she gets a little piece of the Twilight merchandise.
"She's terribly self-conscious about seeing her face on products."
In the past, Nike has had success with such celebrity endorsers as Michael Jordan and Lance Armstrong before the brand cut ties with the cyclist after his doping scandal.
"But the company obviously wants to broaden its base from athletes to actors, and, in particular, appeal to young women," the source said.
"Nike execs believe that with her tomboy cool image, Kristen would be the perfect celebrity spokeswoman to create some new excitement about the brand."
However, if Stewart does decide to get past her hatred of fame and sign on, it will cost Nike big time, the source predicted.
They said: "Nike will have to roll out some serious money if they're going to be able to close a deal with her."