Exclusive
Shia LaBeouf's Uncle Refuses To Lose: Legal Documents Filed Against Actor To Reverse $800K Settlement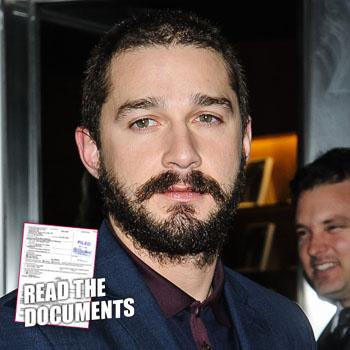 Article continues below advertisement
EXCLUSIVE DOCUMENTS: Shia LaBeouf's Uncle Appeals $800,000 Settlement
He was ordered to pay back the full amount plus nine percent interest.
Now, the 27-year-old actor's uncle is asking the judge to reconsider the judgement, in the form of a payback to LaBeouf in an alternative of money.
"The alleged Promissory Installment Note is not an unconditional promise to pay which may form the basis for a motion for summary judgement in lieu of complaint… By its terms, the alleged Promissory Installment Note provides specifically that there I an alternative to the payment of money only," the documents filed on March 26, 2014 state.
You Can Sue For That? The 53 Wackiest Lawsuits
"It is respectfully submitted that the legal analysis of the Supreme Court, which relies upon the premise that there existed 'Property used to secure a promissory note,' is flawed. In brief, summary judgement could not be granted to the extent that a prima facie case could not be established absent testimony not present in the record. Likewise, it is respectfully submitted that the Supreme Court's determination that the description of the 'familial relationship' does not 'raise any material issue of fact' is incorrect."
Saide argues that the judge made an incorrect ruling by not paying attention to the agreement he made with LaBeouf because the repayment could be made with personal property, like he stated in his original argument when he tried to by him back by transferring interest in four companies to satisfy the $800,000 debt.
No ruling has been made yet on Saide's appeal.