No Wedding Ring Or 'Blurred Lines' For Robin Thicke, Singer Stops Public Pleas To Estranged Wife Paula Patton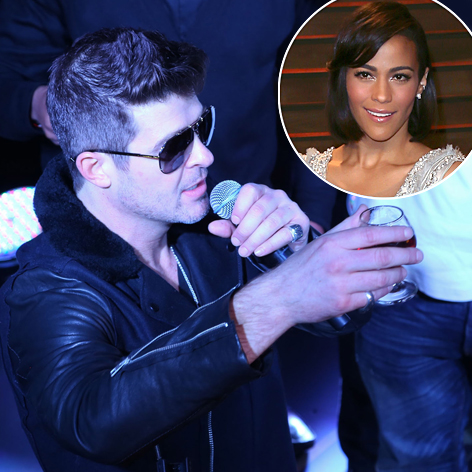 Robin Thicke has taken off his wedding ring and his public pleas to estranged wife Paula Patton have stopped.
At least for now, it appears the marriage between the Blurred Lines singer and the Mission: Impossible actress really is over.
Patton kicked Thicke to the curb after several incriminating photos appeared showing him getting way too up close and personal with fans. including his infamous "ass grab" moment.
Article continues below advertisement
Following the public announcement of their separation, Thicke continued wearing his ring and told his concert audiences he was hoping to win back "my girl."
Patton has remained mum on the subject, but as RadarOnline.com reported, her ring was off last weekend when she cozied up with American Hustle star Jeremy Renner at the Independent Spirit Awards.
And after reportedly visiting a strip club in Philadelphia, Thicke was finally spotted ringless.
He was without it Thursday in the City of Brotherly Love and Friday in New York.