What Divorce? New York Housewife Ramona Singer Reunites With Love Rat Husband Mario After Cheating Scandal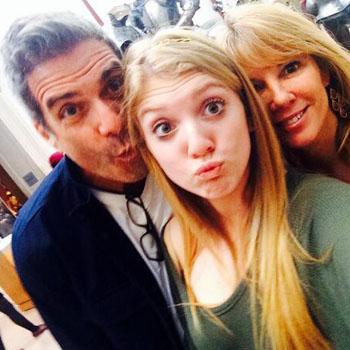 Although Real Housewives of New York star Ramona Singer filed for divorce from her husband Mario Singer in January, the pair is doing their best to reconcile and were spotted together this weekend, RadarOnline.com has learned.
The on-again, off-again couple reunited to spend quality time with their daughter Avery Singer, who spent Spring Break at home in New York.
Avery tweeted photos from their family day, browsing art at the city's famed Metropolian Museum of Art over the weekend. In one photo, Mario and Ramona are all smiles with their daughter for a selfie.
Article continues below advertisement
When Frankel asked if the outspoken blonde was "heartbroken," Ramona responded: "No, really right now I don't know where anything is going."
The couple, who have been married for 25 years, had attempted to put a positive spin on their relationship until it was no longer feasible.
As RadarOnline.com previously reported, Ramona filed for divorce in January after a heated confrontation at their Hamptons home when she discovered her husband with mistress Kasey Dexter.