The Dirty Secret Behind 'Real Housewife Of New York' Star Ramona Singer: Her Brother Reveals His Drug Dealing Past, Claims 'Everyone In My Family Knew What I Was Doing'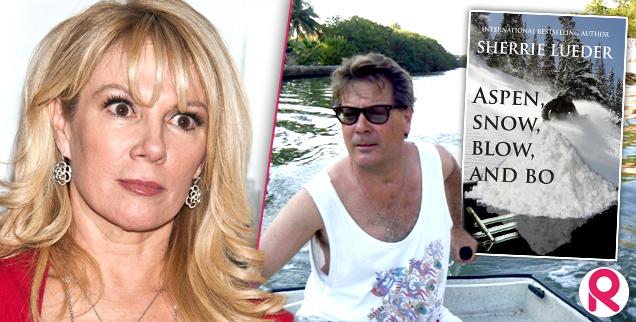 As Pinot Grigio loving The Real Housewives of New York star Ramona Singer portrays her lavish lifestyle on Bravo, her younger brother is telling quite a different story – one that involves cocaine, jail and addiction!
Speaking exclusively to RadarOnline.com from his home base in Puerto Vallarta in Meixco, Bohdan Mazur claims the pair's father encouraged him to be a criminal… and even join the mob!
"I took it to heart. I'm not sure how much of his advice I was supposed to take literally, but I made sure to put some of it to good use," Mazur exclusively told RadarOnline.com.
Article continues below advertisement
At 17, Mazur began selling pot and hash – and his family supported his lucrative business.
"When I told my father how much I could make, he was impressed. He was my greatest advocate," he said.
After he graduated high school and moved to Aspen, Mazur expanded his "business" – to selling cocaine.
"It was easy money, and after a while, I almost forgot it was illegal," the brother of the reality star revealed.
When asked if Singer was aware of his drug dealing, Mazur insisted: "Yes. She did. Everyone in my family knew what I was doing."
Mazur claimed he was making upwards of $10,000 a week selling drugs and despite his dad's warnings, decided to "dip" into his stash.
"A small bump of cocaine is addicting. That's why it's so easy to sell. Once you try it, you need more of it. I regret trying it… it made me paranoid," he candidly said.
Article continues below advertisement
After years of eluding police, his luck had run out: On the night of his ultimate arrest, Mazur said he "did so much coke, I would hear my heart valves squishing." Paranoid that the police were onto his trafficking, he grabbed his Charter Arms 38 revolver to protect himself.
"I was sure someone was going to kill me," he recalled.
Outrageous Extravagance! The Secret Life Of Socialites Revealed
As he grabbed his Charter Arms 38 revolver, the gun went off. His neighbors told Aspen police a bullet had comes from Mazur's residence and was lodged in their wall. When cops arrived with a search warrant, they discovered eight bundles of cocaine in Mazur's jacket.
"My paranoia is what got me busted by the cops – and I lost my entire life, my family, my wife and two kids, because of it. I regret ever using the stuff," he said.
At the end of November 1998, he pleaded guilty to possession of 27 grams of cocaine and was sentenced to three years in the Colorado Department of Corrections. In February 1999, after spending only two and half months in prison, he was sent to a half-way house — but he'd spend the next five years "in and out of the system," he claimed.
Article continues below advertisement
For more details about Mazur's childhood and growing up with Ramona Singer, Mazur has released a tell-all book, titled "Aspen, Snow, Blow and Bo". RadarOnline.com will have more of his jaw-dropping revelations this week.