Exclusive
Paparazzo On The Receiving End Of Sam Worthington Smack Down To Pursue Dismissal Of Charges, Seeking Arrest Warrant For Lara Bingle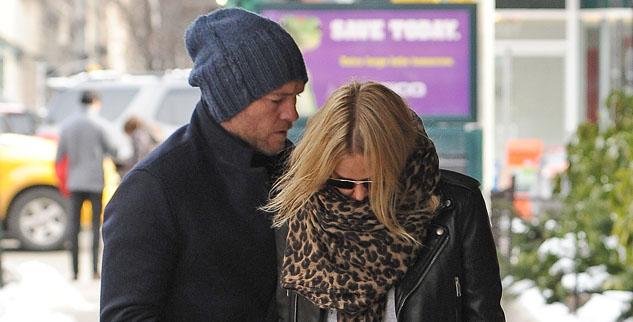 The paparazzo at the center of a Feb. scuffle with Avatar actor Sam Worthington and his girlfriend Lara Bingle plans to take further legal action on Tuesday, April 1, and RadarOnline.com has all the exclusive details.
Worthington, 37, was arrested in Manhattan for allegedly assaulting the pap, Sheng Li, after he allegedly kicked the actor's model girlfriend, Bingle, 26.
The next day, Li, was awarded a temporary restraining order by Judge Brunat DiBiase in New York.
Article continues below advertisement
Li's attorney, Mark Heller, tells RadarOnline.com the paparazzo "will seek a dismissal of all charges arising from the altercation with Avatar Movie Star Sam Worthington and Television Personality Lara Bingle."
Furthermore, "an application will be made for the immediate issuance of an arrest warrant for Lara Bingle for her assault on Sheng Li and for the issuance of an Order of Protection in favor of Sheng Li against Lara Bingle."
MORE ON:
Celebrity Justice
According to Heller, Li will be accompanied on Tuesday by a troop of fellow paparazzi who wish to convey their message: "Paparazzi are not second class citizens or celebrity punching bags."
After the court session, a press conference will be held and video taken on the day of the altercation will be handed out.
Heller claims the video footage will "clearly demonstrate that Sheng Li is innocent, was not the aggressor and that the conduct of Sam Worthington and Lara Bingle gave rise to the serious documented physical injuries that Sheng Li suffered."
"I was only protecting my girlfriend," Worthington told the police about the scuffle.
Stay with RadarOnline.com as the story develops…