Exclusive
Nicki Minaj: Musician's 'Starships' Theft Lawsuit Is Not Meant Fly!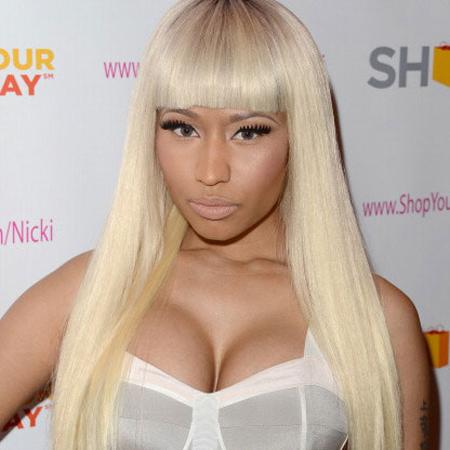 Nicki Minaj is firing back at Chicago musician Clive Tanaka, who sued the rapper claiming she stole his tune "Neu Chicago" for her hit "Starships."
According to a new declaration filed by ex-Idol judge Minaj, obtained exclusively by RadarOnline.com, the singer stated she did not infringe on Tanaka's copyright and the composition and sound recording on her song are original works of authorship.
She added that she has never met Tanaka -- and until she was sued, she had never even heard of him nor heard "Neu Chicago."
Article continues below advertisement
Minaj claimed she worked with producers RedOne who gave her the demo but she changed the lyrics in verses. Furthermore, Tanaka released his song in 2010 but didn't register it until three years later -- a year after Minaj's "Starships" was released.
Minaj is asking for the case to be dismissed or at least moved to California because if it continues in Chicago she will be burdened with the cost of litigation.
In Tanaka's original lawsuit, he claimed Minaj's summer 2012 mega-hit copies substantial parts of his own 2009 song Neu Chicago.
Tanaka filed a lawsuit against Minaj, producer Nadir Khayat — better known as RedOne — and writers Carl Falk, Wayne Hector and Rami Yacoub, claiming copyright infringement, according to The Chicago Tribune. Tanaka said his song already had significant airplay in the United States, as well as hundreds of thousands of streams online, before Starships could have been conceived.
"We believe they are similar to the point that it is nearly impossible for it to be a coincidence," Christopher Niro, Tanaka's attorney, told the paper about the two songs.
Starships set a Billboard record when it remained in the Top 10 for 21 straight weeks.