Exclusive
Michelle Williams' Dream Boyfriend--Dustin Yellin Loves The Big Apple, Hates Hollywood!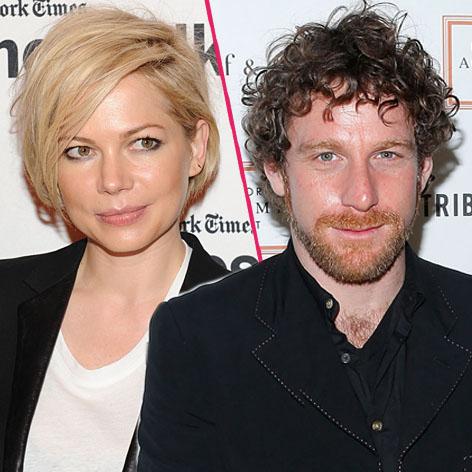 Michelle Williams couldn't be happier that her new boyfriend loves New York -- and hates Hollywood, RadarOnline.com has learned.
The Brokeback Mountain beauty, 33, and her artist squeeze Dustin Yellin, 38, who have been dating since last summer, "are bonding over their mutual love of all things New York," a pal revealed.
"Dustin and Michelle are in perfect sync when it comes to their relationship and she loves that he, like her, can't stand Los Angeles," the source revealed.
Article continues below advertisement
Williams, who had a child, daughter Matilda, now 8, with the late Heath Ledger, broke up with How I Met Your Mother star Jason Segel early in 2013.
Before that, she'd been involved with director Spike Jonze.
"Where to live was the big problem between her and her previous boyfriends Jason and Spike," the source said. "They wanted to be in Los Angeles frequently for work, but she always felt uncomfortable there. Michelle is very private.
"Now, Michelle loves her sedate East Coast life with Matilda and Dustin."
Sources said the two met because they lived close to one another in the Red Hook neighborhood of Brooklyn, where Yellin owns an art gallery called The Intercourse.
Although Yellin has been part of a hard-partying crowd which makes insiders think of Williams' baby daddy Ledger, who died of an accidental drug overdose in 2008, the source said things are getting serious between her and the artist, who was actually born in Los Angeles.
"Michelle has been hinting at a summer engagement to Dustin," the source said. "This is a very promising romance and Michelle's not been this happy in nearly ten years. She has her man and a New York lifestyle -- what could be better?!"