Exclusive
Michael Vick Back From The Brink: Financial Records Show He's A Millionaire Again Six Years After Filing For Bankruptcy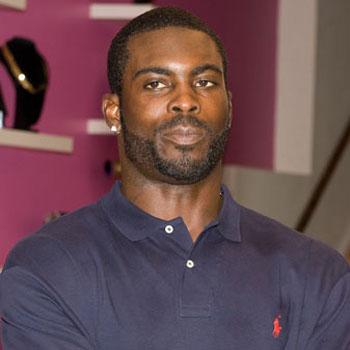 Disgraced dog fighter Michael Vick hasn't just rehabilitated his image since spending time in prison -- he's also revamped his bank account! According to new court records obtained by Radar, he's bounced back from his 2008 bankruptcy filing and is a millionaire once more!
Cour documents filed in the case lay Vick's finances bare: At the start of April 2013, his bank account had close to $5.2 million in it. And after he paid all his bills, he still had more than $4.5 million in cash.
Article continues below advertisement
Those bills included $12,500 in child support, $835,000 in taxes, an $11,000 home mortgage and more than $360,000 in living expenses.
By the end of September 2013, he had roughly $4.5 million in cash, and had dust his living expenses from $360,000 per month to $85,000 -- perhaps having learned to better manage his money.
In contrast, when Vick filed for bankruptcy in October 2012, he had only $1.5 million in the bank.
Vick pleaded guilty to federal felony charges related to an interstate dog fighting ring in August 2007, and served 21 months in prison. He filed for bankruptcy in July 2008 after losing several endorsement deals and his NFL salary.
Cut from the Atlanta Falcons, he signed with the Eagles in 2009 and was named the 2010 NFL Comeback Player of the Year.