Exclusive
Maryland Doctor Sues Cheaterville Website For Identifying Him As A Cheater, Ruining His Marriage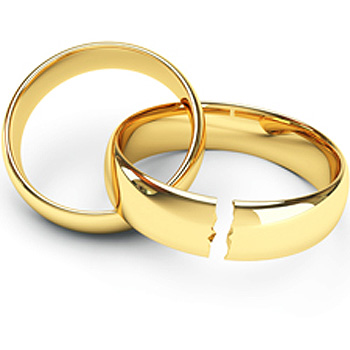 UPDATE 11:08 a.m. PT -- A lawyer for Cheaterville tells RadarOnline.com the case has been dismissed and a judge is expected to sign off on the case, soon. The attorney, Jay Leiderman, said: "Counsel for Dr. Quainoo has stated that he has manually filed a motion for dismissal with an order therefor yesterday. The case was sealed due to interference by a group of harassers. Counsel agreed that CDA 230 barred a suit against Mr. McGibney and CheaterVille.com. Once we spoke, the matter was quickly resolved. It is likely that the order for dismissal has been signed and entered by now. If not, it should be entered sometime today. We are content to wait for our copy in the mail, and we consider the matter closed as far as CheaterVille.com is concerned. A trial is a search for the truth and we hope that the truth emerges in this matter. We respect the process."
Article continues below advertisement
---
A Maryland doctor has filed a lawsuit against the website Cheaterville, claiming it allegedly wrecked his marriage by erroneously identifying him as a cheater, RadarOnline.com has learned.
In the suit, Ebenezer Quainoo said he enjoyed a good reputation as a physician for ten years in Baltimore and as a married man until, on March 30, 2011, the website published a story from a supposed co-worker that alleged that he was having an affair with a nurse at the office.
Quainoo claimed that Cheaterville.com, a web site that seeks to expose adulterers, posted his picture with the co-worker's statement, the suit said.
He said that it read, in part, "Ebenezer Quainoo is a doctor who works where I work… I pity his poor wife and children because he is carrying on an affair with a married nurse for over a year now. They flirt at work shamelessly and meet during work hours and after work....this is not the first time this man has done this at work."
Article continues below advertisement
According to Quainoo, the post also referred to him as a "home wrecker."
The doctor claimed in his March 7 suit that the item that ran on Cheaterville.com is libelous and completely false.
He stated that more than 5 million people have visited the website and he has lost his reputation.
Cheating, Gay Lovers, Incest, Drugs & Lip Synching! 50 Of Hollywood's Juiciest Confessions
And it also wrecked his personal life, Quianoo said, as his daughter saw the post, who later told his wife. He then suffered, "alienation of affections," according to the court filing.
Quianoo is suing for $350,000 in compensatory damages and $1 million in punitive damages.
He also asked for the post to be removed from the website. (At press time, RadarOnline.com no longer could find the posting visible on cheaterville.com)