Beware! Marlo Hampton Reveals How 'RHOA' Stars Warned Her About Befriending NeNe Leakes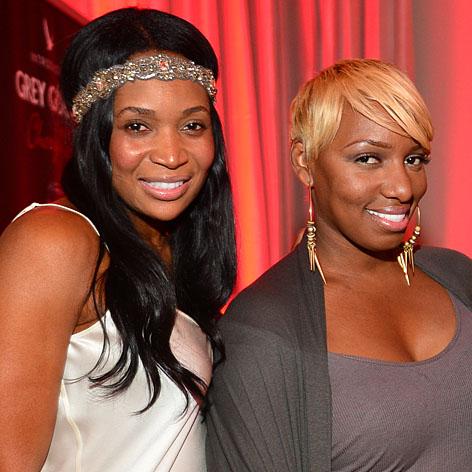 Marlo Hampton and NeNe Leakes won't be rekindling their friendship anytime soon. Speaking exclusively to RadarOnline.com, Hampton revealed her former Real Housewives of Atlanta BFF has asked her to NEVER call or text her again!
"We exchanged text messages a few days ago. It ended up with her saying, 'Don't call me back.' It wasn't good at all," Hampton told Radar.
Leakes and her former bridesmaid had a public falling out – spurred by Hampton's budding friendship with Kenya Moore.
Article continues below advertisement
Faked Scenes, Lies & Payoffs – The Ultimate Guide To Reality TV Shows
"I was surprised by her reaction to me becoming friends with Kenya. It's like, 'Are we in high school right now?'" Hampton said.
Looking back, she revealed Kandi Burruss and Phaedra Parks warned her about Leakes' catty behavior – but she unfortunately didn't heed their advice.
"When I met NeNe, everyone was against her. Everyone told me, 'Beware! Beware!' But guess what, I didn't listen and got to know NeNe on my own," she revealed.
"Kandi showed me, 'NeNe is going to play you like chess.' She said, 'Marlo, when she knew you were coming onto the show, she went crazy on set. She screamed and cursed and yelled and then she befriended you.'"
While she and Leakes have been exchanging barbs through social media and their online blogs, Hampton had to laugh after Leakes called her an "opportunist."
"It's hilarious that she's calling me an opportunist. That's bullsh-t. I met NeNe and styled her at my boutique before she couldn't even afford to shop there. She needs to look in the mirror," she teased.
Article continues below advertisement
So will Leakes and Hampton ever be friends again?
"It's definitely possible, but where I'm sitting right now in this chair, that's the last person on my mind," Hampton said.
"NeNe does better with mimes as friends. It's ok as long as you're praising her and being her cheerleader, but as soon as you go to disagree, it's a problem. I'm real and not going to sugarcoat something just so she can feel happy."
Despite their rift, Hampton is happy for Leakes' upcoming gig on Dancing With the Stars.
"I hope she does good. I'm proud of her. She loves being the center of attention, so she should do great. As long as she has cheerleaders on the side, she will shine," Hampton said.