Mackenzie Phillips Opens Up On 11 Rehab Stints, Cocaine & Heroin Addiction: 'It's Time For Me To Get Grateful For What I Have'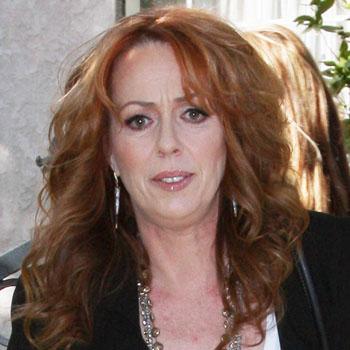 It's been a long road to recovery for actress Mackenzie Phillips following a staggering 11 stints in rehab and addiction to heroin and cocaine, but now the daughter of The Mamas & the Papas' lead singer is opening up about being six years sober.
Phillips, 54, now counsels at the Pasadena Recovery Center and the patients and staff have nothing but positive words for the former One Day At a Time actress.
Article continues below advertisement
"She really identifies with the patients, and they identify with her," director at PRC, Mike Bloom, told People magazine.
"She has a deep understanding of sobriety, having dealt with addiction her whole life," Celebrity Rehab host Dr. Drew Pinsky said.
As the daughter of John Phillips, Mackenzie grew up in the 60s, rolling joints for her dad by the time she was just 10-years-old and trying cocaine by age 11.
"I saw a lot of people behaving in ways they shouldn't behave in front of children," she told the magazine, "and that fascinated me."
But it was Mackenzie's shocking allegation in her 2009 memoir, High on Arrival, that led to skepticism about her sobriety and mental stability — when she claimed that because of the drug use, there were repeated incidents of incest with her father, who died in 2001.
"I have lived a life of incredible abundance, and every door that has been opened to me by grace I have slammed shut right behind me," she added.
"It's time for me to get grateful for what I have and share my recovery with other people. This work is icing on a really beautiful cake."