Cleaning Out The Kardashians: $50K Cash Stolen From Kourtney's Home; Cops Believe Perps Could Be Linked To Earlier Robbery Of Khloé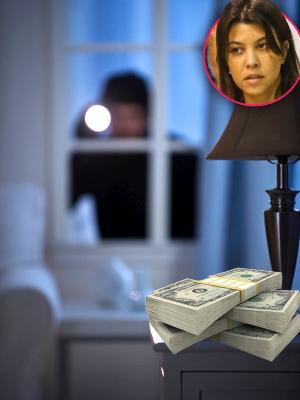 Kourtney Kardashian was the victim of a $50,000 robbery when thieves pilfered the cash right from her Calabasas, Calif. home, and police suspect the robbers responsible also had a hand in swiping a quarter million dollars worth of jewels from her sister Khloé in February.
The 34-year-old reality star and mother-of-two, according to online reports, believes the theft was the result of an inside job, after she received the large cash sum for an appearance fee.
Article continues below advertisement
Authorities believe that since the sisters work with a number of common promoters, there could a be a tangible link, and are investigating who might have had access into their domiciles.
More than $250,000 in swag was swiped from Khloé's Tarzana Calif., and according to online reports, it also included gold chains and watches.