Exclusive
Scary Skinny: Forest Whitaker Wife's Shock 35 Lbs Weight Loss Could Have 'Devastating' Affect, Claims Top Doc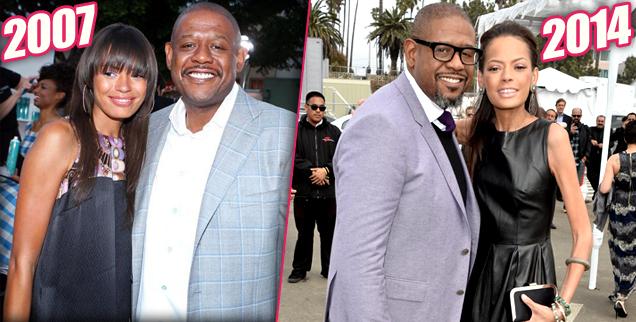 When Forest Whitaker's wife Keisha attended a series of Academy Awards events on the arm of her A-list husband, her gaunt appearance proved to be distressing for onlookers. Indeed, one doctor has told RadarOnline.com that the actress is taking many risks with her extreme weight loss!
Keisha, who turns 42 this week, has lost up to 35 pounds, predicted Dr. Fred Pescatore, who has not treated her.
"She is most likely about 110 pounds now but was 135 just a few years ago," he said. "Or even she could be down to 105 pounds from 140 pounds.
Article continues below advertisement
"She runs the risk of premature aging of her heart and bones," Dr. Pescatore, author of The Hampton's Diet, added.
"Most importantly, going up and down like this wreaks havoc on the metabolism and makes it increasingly difficult to continue to stay thin without more and more effort. Possibly to the point of starvation and pills."
He warned that drastic measures are never healthy, suggesting: "Looking good for the Oscars is one thing -- looking like a poster child for a death camp is another."