Katie Holmes & Fashion Partner Jeanne Yang Split, 'Interpersonal Conflict,' Says Source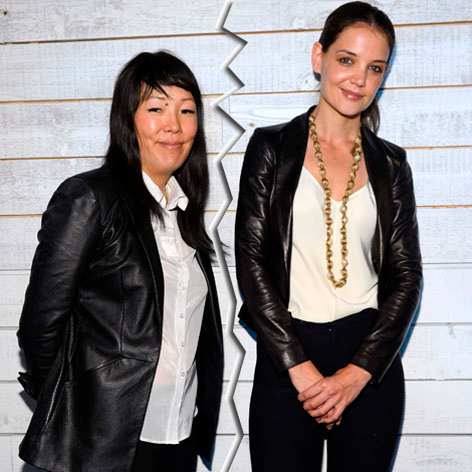 Katie Holmes is embroiled in her biggest bust up since leaving Tom Cruise. The actress has split from her longtime friend and stylist, Jeanne Yang, five years after they launched their fashion line together.
The Holmes & Yang fashion line no longer exists, the New York Post is reporting, with Holmes' rep confirming "the Holmes & Yang partnership has ended."
As RadarOnline.com reported, late last year there were allegations that Yang had leaked information about her partner's divorce from Cruise. The claim was made by a Cruise publicist in emails that were included in the court files of his subsequently settled libel lawsuit against the publisher of two tabloid magazines.
Article continues below advertisement
There were also creative difficulties brought about by geography, a source told the Post. Holmes lives in New York and Yang in California.
Nicole Richie, Lupita Nyong'o and Taylor Swift were all Holmes & Yang fans.
It's not yet known if Holmes will continue in the fashion biz.