Josh Brolin Admits He Tried Heroin: 'Most Of The Guys I Grew Up With Are Dead Now'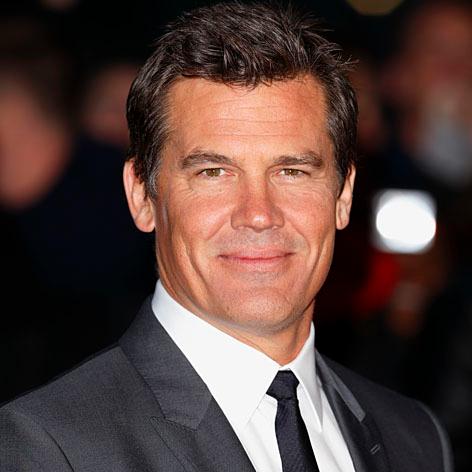 Actor Josh Brolin made a shocking admission in a recent interview — that he tried heroin while growing up in the 80s, and RadarOnline.com has all the details.
Raised in California by his actor father, James Brolin, and wildlife activist Jane Cameron, Brolin tells The Guardian that he was a spoiled Hollywood brat who palled around with a group of boys who called themselves the Cito Rats and tried a lot of drugs and even robbed cars to buy the drugs.
Article continues below advertisement
"It was Santa Barbara. It was the 80s. It was punk rock. You either had the children of rich, neglectful parents or children of poor, neglectful parents, so it was a mix. But we basically grew up the same way. I've never seen a group like that before or since."
Heroin Addicts, Coke Fiends & Celebrity Stoners — Hollywood Drug Dealers Tell All!
"I tried heroin. That sounds so horrible when you put it like that. But yeah, I tried heroin. I mean, I never got into it and I never died from it, which is a good thing. I've had 19 friends who died. Most of those guys I grew up with, they're all dead now."
It's a shocking confession given the recent death of Hollywood ace Philip Seymour Hoffman, who was found in his New York apartment dead — with a needle in his arm — of an overdose from heroin, cocaine and amphetamines.
"I used to think you should try to deconstruct everything. Experience everything. Just get yourself out there. But I don't believe that any more," Brolin said.
"Having adventures is all very well, but an imagination can make up for all that. That's the more intelligent way to be. And it keeps you out of harm's way."
Article continues below advertisement
Brolin, 46, is now an established actor but has still managed to rack up a small police record.
In 2004 police were called after an altercation with his then-wife, actress Diane Lane, and Brolin was arrested on charges of domestic battery, although Lane later declined to move forward with the charges.
Then in 2008 Brolin and five other people were arrested in Louisiana after an altercation brewed at the Stray Cat Bar. The Goonies actor was released on $334 bail and the charges were later dropped.