DUPED! Bad Boyfriend John Mayer Exposed For Buying Fake Rolexes -- To Give To His Girlfriends?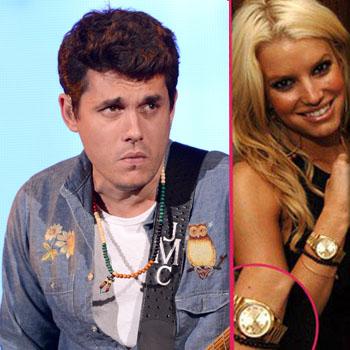 John Mayer can't catch a break when it comes to love.
A "jerk" of a boyfriend by his own admission, the singer's most noteworthy good dating behavior has been his reported habit of gifting his women expensive watches. But RadarOnline.com has learned that unbeknownst to Mayer, they may have all been fake! As the singer sues Charlie Sheen's BFF Robert Maron for allegedly selling him counterfeit watches, the provenance of his love gifts has come into question.
Article continues below advertisement
In 2010, he says he found out that at least one watch Maron had sold him was a fake. At the time, Maron copped to the counterfeit and gave him a credit to buy another piece. But the next year, Rolex told Mayer that a sizable portion of his collection was actually comprised of fakes.
As such, Mayer wants a refund of $656,000 for the watches deemed inauthentic by Rolex.
Maron's attorney has called the lawsuit "legally and factually meritless" and vowed to "defeat him in court."