Too Hard To Handle! Drake Dumped By PR Firm After Rolling Stone Magazine Debacle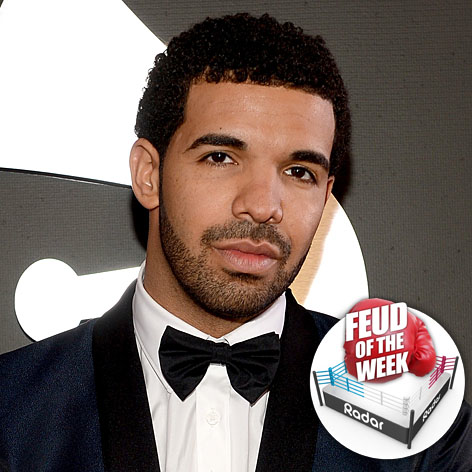 It isn't easy being Drake these days.
The temperamental singer flew off the handle after he was replaced on the cover of Rolling Stone magazine last month, bumped to the inside pages in favor of a Philip Seymour Hoffman story following the actor's death.
Although he later apologized, the damage was done.
It was the final straw for ID, the top Hollywood public relations firm that had been representing Rihanna's on again-off again squeeze. They've dumped him as a client.
Article continues below advertisement
Drake hadn't shown up for several previous shoots and TV appearances that ID had arranged, the New York Post is reporting.
And the Hollywood Reporter noted that multiple sources them them Drake "has been known to be difficult to manage."
Possibly making matters worse, he's being managed by a group of friends from Toronto who call themselves October's Very Own.
"It's a shame that someone with so much talent is surrounded by kids who are burning bridges left and right," a source told the Post.
Drake's last split with a PR agency, the Chambers Group, came after he got into a screaming match with a female publicist and ordered her out an elevator they were riding in at New York hotel, according to the Post.
Drake isn't the first star to be "fired" by his or her public relations reps. George Lopez and Hilary Swank both share that honor.
For its part, ID is taking the high road. The firm that handles many of the biggest names in Hollywood including two of this year's Academy Award nominees, Jennifer Lawrence and Amy Adams, issued a statement wishing Drake "the best."