Exclusive
Diva Alert! Bethenny Frankel's Demands 'Hair, Makeup, A Producer Title & Multimillion Dollar Salary' For New Reality Show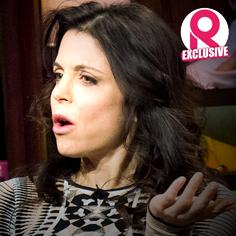 Bethenny Frankel's talk show was canceled, but she still thinks she's a superstar. As the reality TV diva works on landing her next big gig on the small screen, RadarOnline.com has learned that she's presenting potential bosses with a list of crazy demands that come with signing her on for a new show.
"Bethenny has crazy demands because she is coming from a place where she had her own show and was the highest paid housewife when she left the housewives," a source tells Radar. "It's going to be a multimillion dollar deal 100%. She expects to be paid more than what she was paid when she was on Real Houewives of New York."
Article continues below advertisement
But that's not all. Bethenny also has her sights set on A-list treatment when she scores her next gig.
"She wants everything: hair and makeup and wardrobe," the source explains. "She'll also need a stylist — and everything will have to be paid for by the network."
On top of that, Bethenny wants to maintain some sort of creative control over her new show.
Says the source, "She'll also have to be a producer on the show. She wouldn't do it if she wasn't producing."
Though Bethenny is in talks with her former bosses at Bravo, the insider claims she will ultimately go with whichever network is able to give her the most money.
And if Bravo comes out on top, according to the source, the network will most likely have some terms of its own.
"If she makes a deal with Bravo, she will have to make cameos on Housewives," the source claims. "Part of the deal would be, if she would get her own show, she would have to make cameos because the ratings on RHONY are so low."
In addition, says the source, "there have been people who have said that she would be a really good sub for Andy Cohen on Watch What Happens Live, She could be eyeing that. And Andy doesn't have anyone who substitutes for him on that, so that could be a good possibility as well."
Stay tuned!