Watch Out Nikki! 'Bum' Bachelor Juan Pablo 'Will Only Break Your Heart' Her Ex Warns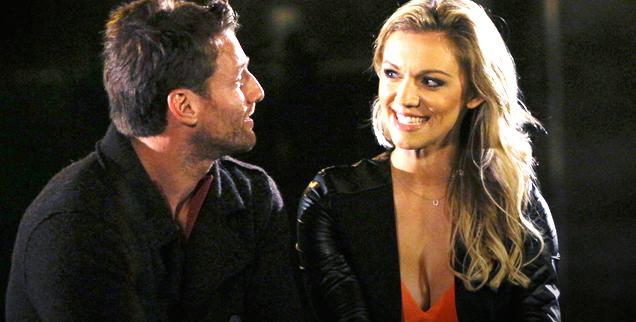 The Bachelor Juan Pablo Galavis can't say 'I love you' to Nikki Ferrell and now her ex-boyfriend told Star magazine that she should watch out because "this bum will only break your heart."
Ryan McDill, Nikki's former long-term boyfriend in her home state of Missouri — tries to prepare his former flame about the trouble her relationship is in.
"Juan Pablo doesn't care about you at all," Ryan warns Nikki in an exclusive Star interview. "He's a total zero, and if you've really fallen for him, this bum will only break your heart!"
Article continues below advertisement
While the other women on the show ripped the Venezuelan hunk for his crass remarks and callous attitude McDill agreed with them. "I watched the show against my better judgment, only because Nikki was on it, of course," he tells Star.
"It was surreal to watch someone who I've been so close to. And from what I've seen of Juan Pablo, he has nothing going on, other than being handsome. He's dull, has no personality, is a terrible listener, is totally self-centered and doesn't seem to be too bright. I know Nikki as well as anyone, and it would be a huge mistake for her to get wrapped up date was at a Country & Western bar. She loves that scene — but she hates Latin music. That could also be a problem with Juan Pablo."
Unfortunately for Nikki, this might be her second unlucky time in love.
"She was absolutely ready to settle down, but I wasn't quite there," he told Star.
"And I think it'll be déjà vu for her with Juan Pablo."
For more details about Ryan's opinion of Juan Pablo and what he wants to do to the reality show star if he hurts Nikki pick up the latest issue of Star magazine on newsstands Thursday.