Exclusive
Why The Wait? 'Real Fraudwife' Teresa Giudice Pleads With Judge To Move Up Pivotal Court Hearing In Federal Case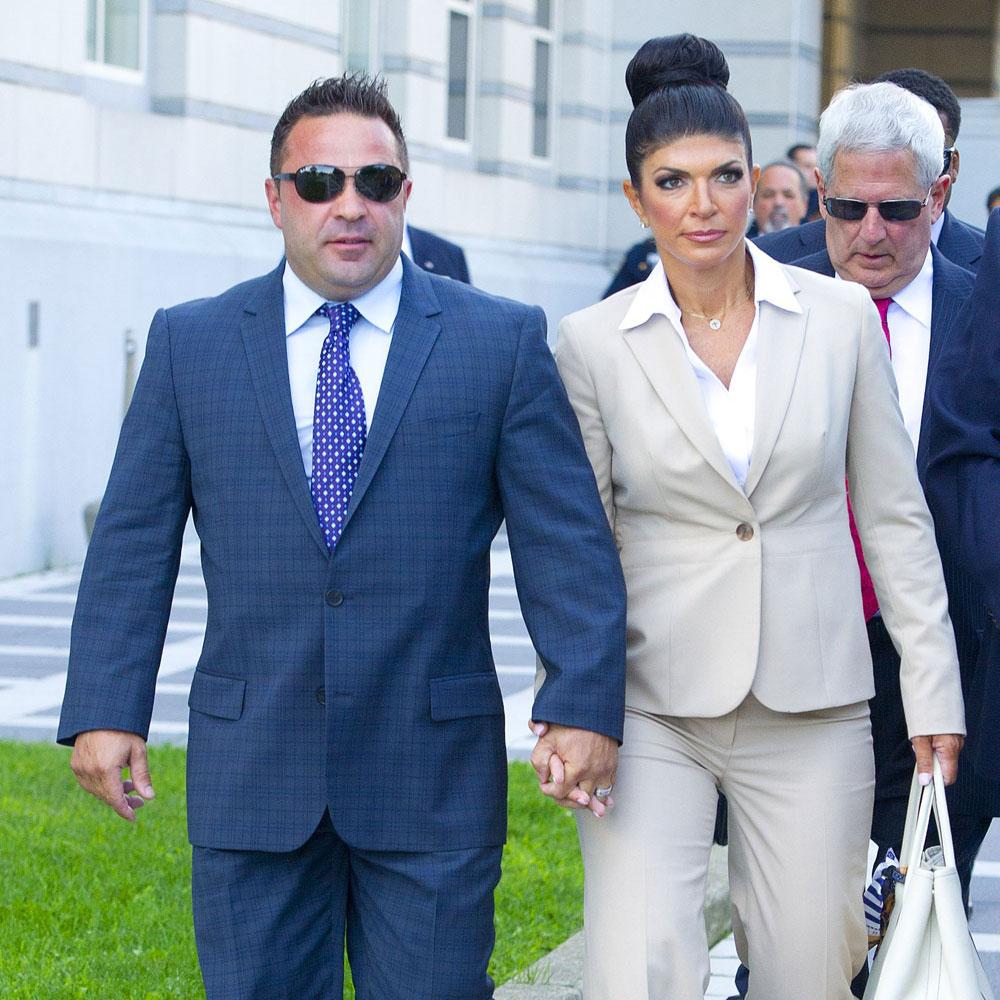 She's eager for justice.
Real Housewives of New Jersey star Teresa Giudice — indicted last July on federal fraud charges and subsequently dubbed the "Real Fraudwife" — has asked a federal judge to move up a pivotal pretrial hearing during which she and her husband intend on asking that their trials be held separately.
RadarOnline.com has exclusively obtained a letter that lawyers for 41-year-old Teresa submitted to the judge in the case, Esther Salas, which they called the 41-counts of conspiracy to commit mail and wire fraud, bank fraud, making false statements on loan applications and bankruptcy fraud all "so-called… allegations."
Article continues below advertisement
"As of now, the motions' potential impact on the trial schedule, we respectfully ask the Court to consider moving up the hearing on pretrial motions to the earliest time convenient for the Court to hear the motions and render a decision," the letter requested.
Teresa and her husband Giuseppe "Joe" Giudice, 43, of Montville Township, N.J., are accused of exaggerating their income while applying for loans before their television show debuted in 2009, then hiding their improving fortunes in a bankruptcy filing after their first season aired.
Article continues below advertisement
If she and Joe had separate trials, the couple claimed, they would be better able to defend themselves.
But prosecutors were brutal in their opposition motion, declaring Joe hasn't exactly been trustworthy in the past!
"He has provided false testimony under oath on multiple occasions," one section read.
There's no guarantee he would testify at all, since his lawyers has previously said he wouldn't, the prosecution added.
For all these reasons, the government implored the judge, "each of Defendants' pretrial motions must be denied."
In addition, prosecutors asked the judge to force Teresa and Joe's lawyers to hand over "photographs, books, papers, documents, data, photographs, tangible objects" relating to the case, which they have not done yet.
The Giudice's request to advance the pretrial hearing is under submission to the judge.