Exclusive
Walmart's Epic Fail: Commercial Promoting Pro American Factories Uses Song By Canadian Band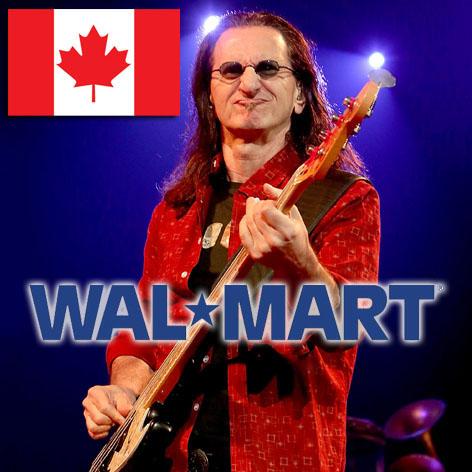 Superstore giant Walmart had a huge fail in their new ad campaign, with a commercial touting their $250 BILLION commitment to using "products purchased from American Factories" with a song by Rush, a Canadian band.
Walmart's ad ran on Sunday, February 16, 2014 on FOX SPORTS during the Daytona 500, with Canadian band Rush's 1974 song "Working Man" playing over footage of various factory workers.
"Over the next ten years, we're pledging $250 billion to products purchased from American Factories," the text in the commercial read. "And honoring the men and women who make them," as the Canadian band's song played.
Article continues below advertisement
Walmart's commercial was produced by Saatchi & Saatchi, the company whose founder, British Charles Saatchi, was photographed choking his wife, Nigella Lawson, at a London restaurant. He is no longer involved with Saatchi & Saatchi following a 1995 split.
Ad Week noted this is the first ad campaign that Saatci & Saatchi has produced for Walmart.