Exclusive
Reality Sucks! 'RHOC' Star Vicki Gunvalson Reveals Last Year Was 'One Of Pain And Drama'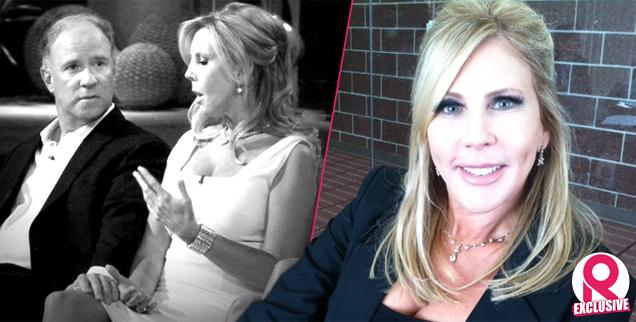 Article continues below advertisement
"Last year was one of pain and drama," the 51-year-old reality star revealed.
The insurance and financial company owner has started a new business, Diamonds by Vicki, and she spoke to the audience about how her painful experiences in 2013 have changed her outlook on life.
"I used to say independence as women depended on our knowledge of our own finances.
"There's more to me now. Through great pain of last year, I know now that through this pain comes a clearer vision of who we are and where we are going."
Gunvalson said that she was burned before by the people around her.
"I have a team of strong professionals now. I didn't before and I paid the price.
"I let others talk me into ventures that were not right for me – not right for my brand."
"That is behind me now."
And are diamonds really a girl's best friend? Gunvalson says hers, "grown here in America," are affordable and environmentally friendly."
Here's to a happy and successful 2014 for Vicki!