Vicki Gunvalson Regrets Joining 'Real Housewives Of Orange County': The Show Broke Up My Family!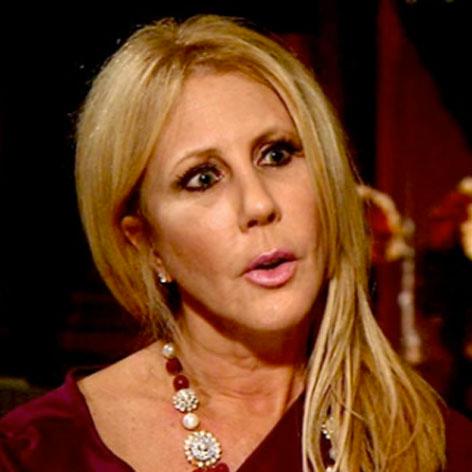 In a candid new interview, Real Housewives of Orange Country star Vicki Gunvalson is blaming the hit reality show for destroying her family.
Despite signing up for eight seasons of RHOC, the veteran Bravolebrity star has some regrets about appearing on the show.
"I think that my family would still be together. There's some really great things that have come from the show, but one of the downsides was that it broke up my family, and that's tough to take," she told Digital Spy.
Article continues below advertisement
The 51-year-old admitted the show was the main reason she split with her husband Donn Gunvalson in 2010, after a 19-year union.
"I think the show had a lot to do with me getting divorced. I think it was too much pressure on a weak marriage. I wonder where Donn and I would be now if we didn't do the show. But we elected to do the show together as a family. Unfortunately, it didn't work out for us," she explained.
As one of the longest standing Real Housewives in the franchise, Gunvalson has experienced plenty of drama and admitted she's thought about quitting the show "every year."
"It's not easy to be judged, to be ridiculed, to be talked down to," she says.
So why does she continue to return?
"I'm not a quitter, and I feel like the viewers still want to see me. My story's not over. I try to bring some good to the show, as best as I can, to inspire single women," she adds.