Mom Of 'Toddlers & Tiaras' Star Who She Dressed Like 'Pretty Woman' Hooker Writes Tell-All, Reveals She Lived In 'Torment' & 'Fear' Over Backlash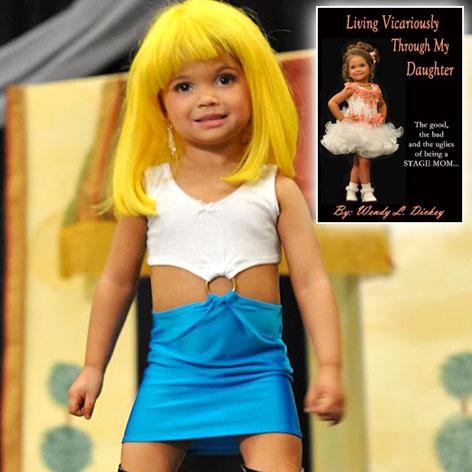 The backlash against a Toddlers & Tiaras mother who dressed her child up like Julia Roberts' character in Pretty Woman -- hooker Vivian War -- was so violent that she lived in "torment" and "fear" for the wellbeing of her entire family.
Wendy Dickey's daughter Paisley sent shockwaves through the child pageant world when she appeared on the hit TLC show dressed like a prostitute.
In an excerpt from her new book, titled Living Vicariously Through My Daughter, Dickey has revealed how frightening their lives became.
Article continues below advertisement
"I was scared for Paisley and myself to be at home alone," she wrote. "I was scared to go shopping with her. I was scared that someone was going to take my daughter, or my sons, or kill me and my husband. I was scared that someone was going to break into my home at night and make me watch as they raped my daughter. Torment is an understatement of what I went through."
At the time, Dickey defended her decision to dress her five-year-old daughter in the risqué "prosti-tot" outfit.
She wrote, "I no longer allowed Austin and Alex to play outside without me. I peered through the window as every car went down the street, trying to figure out if they would be the ones who were going to do something unspeakable to my family. I barely slept for weeks, as I sat paralyzed in the prison cell created by bad press."
Living Vicariously Through My Daughter, is scheduled for release on paisleydickey.com.