He Said What? Shia LaBeouf Storms Out Of Press Conference After Talking About Sardines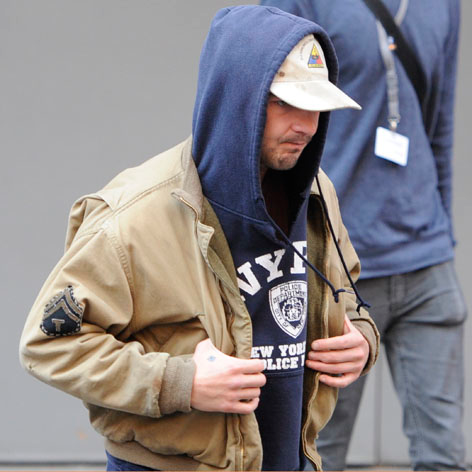 Shia LaBeouf continues to confound. At a press conference for his new movie, Nymphomaniac, in Berlin on Sunday, LaBeouf stunned his costars and the media in attendance with his appearance and a single bizarre sentence.
Missing a lower front tooth, LaBeouf arrived in dirty clothes and baseball cap, standing in stark contrast to his glamorous costars Christian Slater, Stacy Martin, Uma Thurman and Stellan Skarsgard.
Article continues below advertisement
Then came the question: What did LaBeouf think about doing a movie with so many sex scenes?
After a painfully long pause, LaBeouf replied:
"When the seagulls follow the trawler, it's because they think sardines will be thrown into the sea. Thank you very much."
He then quickly exited the room, his shocked costars looking on.
At least LaBeouf didn't try to hit anyone.
A day earlier, he lunged at three fans trying to take his picture in the lobby of his hotel, according to The Hollywood Reporter.
Fortunately, some friends were able to intervene and prevent a major incident.