Porsha Stewart SLAMS Kenya Moore: She's The Ringleader Of Drama!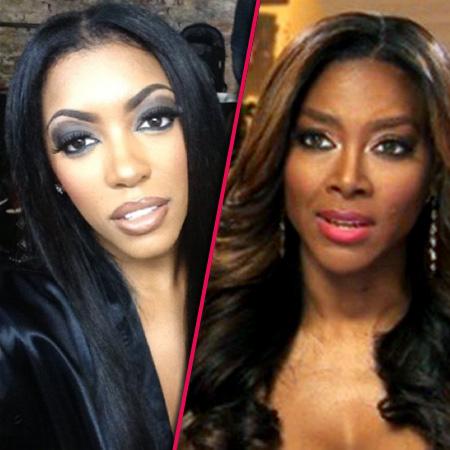 Article continues below advertisement
"The first thought that crossed my mind was why is Kenya taking Marlo to NeNe?! I know for a fact that there were no good intentions behind Kenya forcing those two to talk. Another time and place minus kids and family, yes, here, NO!" Porsha added.
Kordell Stewart's ex wife went on to diss Marlo for her inappropriate confrontation, which included screaming obscenities and chasing after NeNe –-- all in front of NeNe's son.
"We are not in grade school. We don't fight people because they don't want to be our friends, My overall take is they were friends and had love for each other.
"Somewhere from wedding day to the Bailey Bowl, true colors on either side had come out full of jealousy, betrayal and heartbreak," Porsha wrote.
Faked Scenes, Lies & Payoffs – The Ultimate Guide To Reality TV Shows
Was Kenya wrong for trying to get NeNe and Marlo to talk at the Bailey Bowl? Tell us in the comments below.