Exclusive
RHOA Sex Scandal! Phaedra Parks Had A Secret 'Girlfriend,' Says Court Statement By The Woman's Ex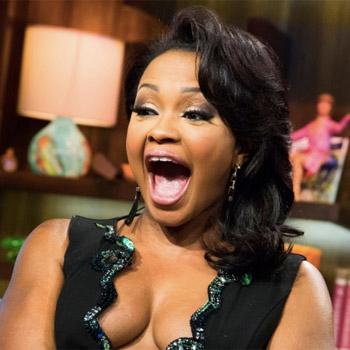 Phaedra Parks is suing former friend Angela Stanton over the woman's claims that Parks helped run a check fraud scam. But in a newly released sworn statement for that case, another explosive claim has come to light: According to one of Stanton's ex-boyfriends' sworn testimony, he broke up with Stanton in part because he believed she was the Real Housewives of Atlanta star's "girlfriend!"
"I actually thought that Angela and Phaedra had an … I thought they were together," Stanton's ex-boyfriend Justin Cody said in a statement obtained by RadarOnline.com.
Article continues below advertisement
Asked by an attorney, "Like, as a girlfriend?" Cody responded, "Girlfriend."
"And that was one of the reasons me and Angela broke up," he continued. "Because they was like real close, like closer than close."
"Can you think of what made you come to that conclusion?" the attorney asked.
Faked Scenes, Lies & Payoffs – The Ultimate Guide To Reality TV Shows
"Phaedra's birthday is in March or sometime early in the year," Cody responded. "And I remember one time Angela and Phaedra, they spent the night out during Phaedra's birthday and Angela spent the night at her house and they went on all these parties and wild parties and she didn't come home for like a couple of days."
Stanton has never mentioned any allegations that she had a romantic relationship with Parks. But in her book, Lies of a Real Housewife, she described an alleged display of S&M sex toys in "freaky" Parks' bedroom. Parks has said those and other claims in the book are libelous and is suing for defamation.
For more on the trial, stay tuned to RadarOnline.com!