Octo-Mom Charged With Additional Welfare Fraud Count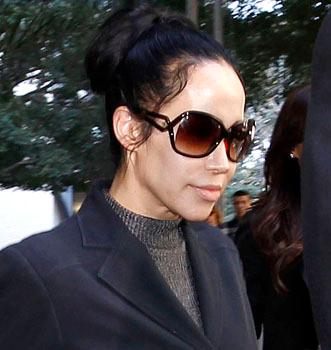 Nadya 'Octo-Mom' Suleman's legal woes just went from bad to worse, because the Los Angeles County District Attorney's Office has filed an additional welfare charge against her for allegedly receiving $10,000 in MediCal benefits she wasn't entitled to, RadarOnline.com has confirmed.
The mother of 14 children is also facing two counts of perjury, and one count of aid of misrepresentation after filing for welfare in 2013, and failure to report nearly $10,000 in income earned from personal appearances.
Article continues below advertisement
The additional charge comes after Radar broke the story that Suleman and her brood were receiving free health insurace at the expense of California taxpayers.
The original charges came on the heels of Radar's exclusive report revealing financial records in which Suleman was shown to have earned much more than legally allowed for her to also be collecting welfare.
Suleman is capped at pocketing $119,000 in a calendar year, but financial records showed she took home $150,248.77 in 2012.
The porn star previously pled not guilty to the welfare charges and will be arraigned on the new charge at her next court appearance on March 11.
The DA has said he hopes to reach a financial settlement in hopes of avoiding Suleman being sent to prison.