Real Life Mean Girls! Selena Gomez, Taylor Swift & Demi Lovato 'Planning Revenge' On Miley Cyrus After She Hooked-Up With Justin Bieber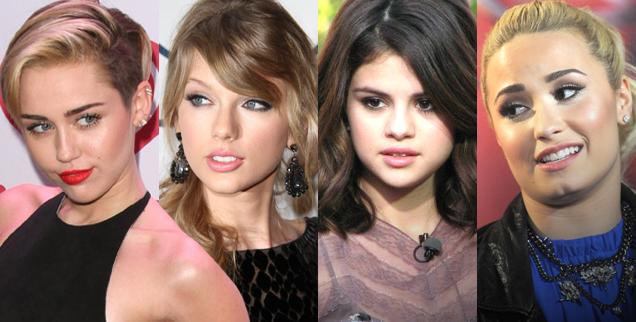 Miley Cyrus better watch her back!
According to a new report in Life & Style, Selena Gomez is reportedly plotting revenge because she believes her first love — troubled pop brat Justin Bieber — cheated on her with the "Wrecking Ball" singer.
Now with the help of her pals, Taylor Swift and Demi Lovato, Gomez plans to get even!
"Both Taylor and Demi know how heartbroken Selena has been and they hate what Miley did to her," a source told the publication.
Article continues below advertisement
"All four girls used to be friendly, but when Selena heard Miley started making moves on Justin, it went downhill."
The insider claims the gals have started freezing her out of lucrative appearances and "trash talking" her to everyone in Hollywood. Aware of the backstabbing, Cyrus is allegedly trying to avoid Gomez's posse at all costs, the source added.
"She checks in with club owners and event planners to make sure those girls won't be around," the insider revealed.
When they are forced to be in the same room – like at Clive Davis' Pre-Grammy party on Jan 25 – the girls allegedly keep their distance.
"It was like a high school party… certain groups of girls were definitely keeping their distance," a guest at the party revealed.