He Could Van Gogh All The Way! Man Bites Off Chunk Of Brother's Ear After Booze-Fueled Super Bowl Bash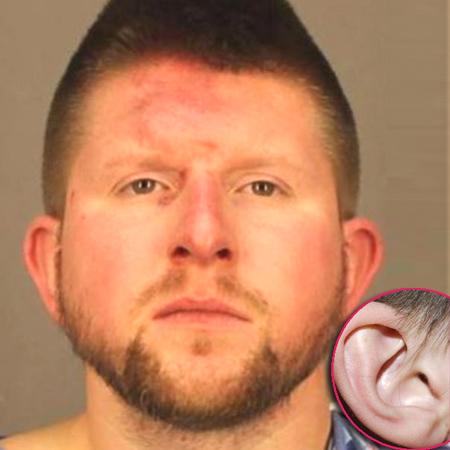 Meet Sean Fallon-Nebbia.
The Rochester, New York man, 27, was taken into custody in connection with felony first-degree assault Monday, as police said he bit off a chunk of his younger brother's right ear at the end of a whiskey-fueled Super Bowl bash.
According to police, doctors said the bite left the younger brother, 26-year-old Frank Fallon-Nebbia, "permanently disfigured," noting that his "ear will not be the same again."
Article continues below advertisement
The Mike Tyson-esque attack happened after the game, when the brothers clashed after they "drank a bottle and a half of Southern Comfort and also Jack Daniels," the suspect's gal pal Audra Babcock told cops.
Babcock said that while the brothers were engaging in good-natured horseplay for much of the time, they eventually became "violent and aggressive" while "play wrestling," and at one point even "puked all over each other's faces."
When the fists -- and teeth -- began digging in, Babcock said she alerted her boyfriend to what he'd done, saying "Oh my God Sean, you just bit Frank's ear!"
Babcock blamed the incident on alcohol involved, saying that the brothers "really just love each other."
Frank Fallon-Nebbia was unconscious when emergency crews arrived at the apartment, officials said.
Sean Fallon-Nebbia, who pleaded not guilty in the incident, is slated to appear in court Friday in connection with the incident.