Sorority Sister Who Was Buying Water Suing State Over Unlikely Run-In With Alcohol Authorities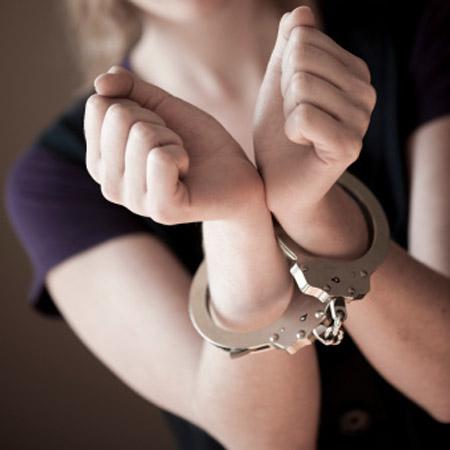 A 20-year-old sorority sister from the University of Virginia is filing suit for "unspecified damages" against the state of Virginia for after a traumatic run-in last spring with seven of its' Alcoholic Beverage Control officials, that left her jailed.
The student, Elizabeth Daly, said that she was detained at gunpoint, arrested, and held overnight at Albermarle-Charlottesville Regional Jail in Charlottesville, Va., when the plainclothes authorities believed her to be picking up beer -- she was actually holding water -- and tried to detain her.
Article continues below advertisement
Daly wrote in a statement, about the harrowing Apr. 11, 2013 incident, that the ABC agents "were showing unidentifiable badges after they approached us, but we became frightened, as they were not in anything close to a uniform," the Charlottesville Daily Progress reported.
"I couldn't put my windows down unless I started my car, and when I started my car they began yelling to not move the car, not to start the car," Daly said. "They began trying to break the windows. My roommates and I were ... terrified."
When apprehended, Daly was charged with eluding police and assaulting an officer, charges dropped in the wake of the incident.
Virginia Department of Alcoholic Beverage Control rep Kathleen Shaw told The Huffington Post that the agent who initially called for Daly's attention "identified herself as a police officer and was displaying her badge.
"Other agents did not join the incident until the subject refused to cooperate," Shaw said. "Rather than comply with the officers' requests, the subject drove off, striking two officers. She was not arrested for possessing bottled water, but for running from police and striking two of them with a vehicle."
Daly wrote that the incident has made for "an extremely trying experience," and "is something to this day I cannot understand or believe has come to this point."