Kenya Moore Threatens To Quit 'Real Housewives Of Atlanta'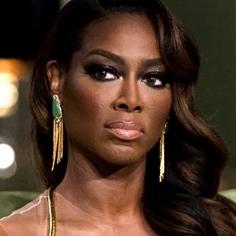 Kenya Moore is sick of the cattiness on Real Housewives of Atlanta and has revealed that she might be over the drama – forever!
While she's continued to stand strong, the former Miss USA revealed she is tired of being the group's punching bag.
"If Bravo asked me to come back, I'd have to really think about it," she told OK! Magazine. "Right at this moment, it's a very tough question."
Moore has been the center of plenty of drama this season. On the Jan. 26 episode, NeNe Leakes hosted an adult pajama party, and during the gathering, guest Christopher Williams and Kenya got into a screaming match, and the other guests piled on for a big physical brawl.
Article continues below advertisement
"I don't want you to take that the wrong way, because I'm nobody's victim and never will be. But at some point you want people to put aside their differences and back you up because it's the right thing to do," she said.
Moore added that she's upset the other RHOA cast mates did not take her side during the nasty fight and couldn't find a way to be more supportive.
People We Love! Hollywood's Most Inspiring Rogues, Renegades & Rule Breakers
"I will never shrink in the presence of anyone," she said.
"If that is what they would like me to do so they can feel more comfortable around me, it will never happen. You have to just be you and never shrink who you are for anybody," she said.
For more on Kenya Moore's future on RHOA, pick up the latest issue of OK! Magazine, on newsstands now.