Justin Bieber's Dad Chose Partying With Pop Star Son Over Family: Mother Of His Two Kids Leaves Him After 7 Years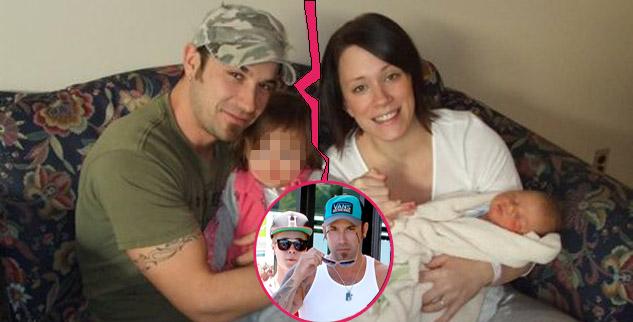 Justin Bieber's father would rather travel the world and party with his pop star son than work on his seven-year relationship with Erin Wagner and the two young children they have, a new report claims.
According to an exclusive with the Mail Online, Jeremy Bieber and Wagner had been struggling for quite some time, but their pair are now split up and living separately — but sharing custody of their two kids; Jaxon, 4, and Jazmyn, 5.
Article continues below advertisement
Jeremy, 39, has been spending a lot of time with Justin, 19, recently and was with him in Miami when the "Baby" singer was arrested for drag racing and DUI.
Sources told the Mail that Wagner, 27, couldn't handle Jeremy always being gone, living the high-life with Justin.
Perhaps feeling lonely, Wagner tweeted on Jan. 16:
"Justin hitting the big time in the way he has is an absolute dream come true for Jeremy and the temptation of being able to travel the globe, living like a superstar was too much to turn down," a source told the Mail.
"Erin was always going to take second place to that. They are still on good terms for the sake of the children and she still has a great friendship with Justin, but their relationship has broken down. Jeremy has the opportunity to party with beautiful girls in every city in the world. He was never going to let anything get in the way of that."