Exclusive
Teen Mom War! Farrah Abraham Says Jenelle Evans Is 'Obsessed With Being Negative Towards Me', Calls Her Baby Daddy 'White Trash'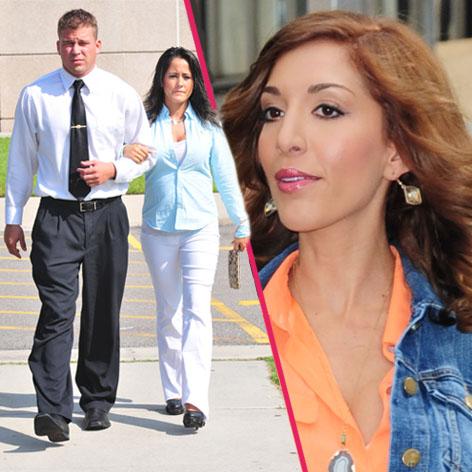 Article continues below advertisement
"I'm a grown adult, great mother and maybe she should just take some notes."
Their latest feud started when Abraham — who has been criticized for having her own sex tape and a line of sex toys — weighed in on Evans' parenting style. Evans was less than thrilled about it.
"She is speaking out on her opinion of my life, and my decision to have another child," Evans posted to Sulia. "My advice is that Farrah should get her own house in order, before giving out advice on my life."
"All I can say to that is my house is very much in order. If she would like to come over and see what she would like to live up to, she's more than welcome to come over," Abraham retaliated.
"And if she has any questions further to help her life, I can definitely answer those. But very much my house is in order."
The MTV Teen Mom stars are famous for slamming each other about their personal lives and parenting skills, but when Evans' baby daddy got in on the action calling Abraham a "prostitute on crack," Abraham let him have it.
"You know what? I really don't pay attention to white trash," she said.