Blurred Bachelorette! Emily Ratajkowski Breaks Up With Boyfriend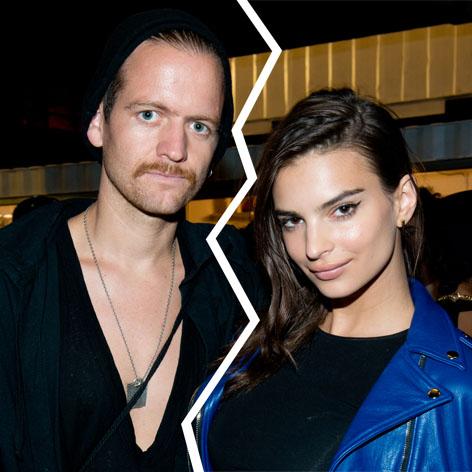 She's sexy, sultry, and now, single.
Emily Ratajkowski, the Polish princess video model who helped launch Robin Thicke's "Blurred Lines" into one of 2013's biggest hits, has parted ways with her businessman boyfriend Andrew Dryden, RadarOnline.com has learned.
Ratajkowski, 22, was overheard telling partygoers at a DirecTV Super Bowl bash that she was single again, the NY Post reported.
Asked about the breakup, Dryden, a creative director and clothing purchaser out of Los Angeles, told the paper, "Sorry, I don't want to talk about it."
Article continues below advertisement
The cheeky stunner, who turned heads seductively prancing in the video for Thicke's dance hit, recently took another step up the career ladder with her first appearance in the Sports Illustrated Swimsuit edition's 50th anniversary issue.
Fun fact: In addition to her star-making turn in "Blurred Lines," Emily also worked alongside Adam Levine, appearing in Maroon 5's artsy video for "Love Somebody" last year.