Top New York Plastic Surgeon Wows With Debut Crime Novel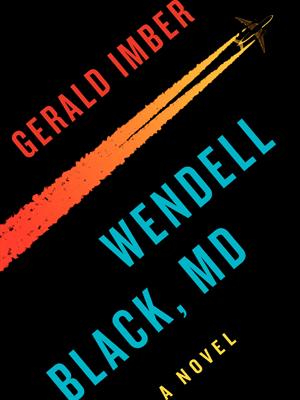 A top New York plastic surgeon has proven that he's not just good with his hands – he can write a great crime thriller too.
Dr. Gerald Imber – who is recognized as being among the top 1 percent of plastic surgeons in the US – is now also the author of the novel Wendell Black, MD.
The surgeon has swapped a scalpel for a typewriter and has carved together a gripping plotline that centers on the fictional character Dr. Wendell Black, a NYPD medical surgeon who moonlights in the ER department of a Westchester hospital.
Article continues below advertisement
Black's life takes a dramatic turn when he helps a passenger who suffers a heart attack on a flight from London to New York.
But his Good Samaritan act plunges him into the center of an international drug smuggling investigation that may involve British doctors.
When his English girlfriend Alice – a fellow plastic surgeon – disappears he gets thrown deeper into the investigation and his colleagues at the NYPD want him to answer some uncomfortable questions.