Exclusive
Death Row Records & Suge Knight Fire Back At Dr. Dre's $3 Million Lawsuit -- You Already Tried This, And Lost!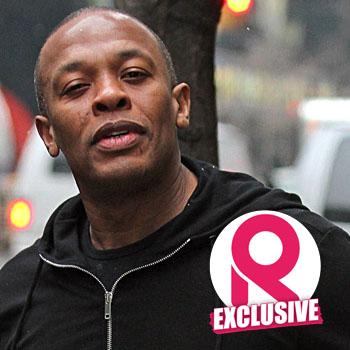 The trustee in charge of both Death Row Records and Suge Knight's Chapter 7 bankruptcy case is trying to shut down Dr. Dre's multi-million dollar money grab, RadarOnline.com is exclusively reporting.
According to court documents filed on Feb. 3 in Calif., the trustee wants the judge to throw out Dre's request to be paid $3 million in royalties he claims he is owed.
The motion to dismiss states that Dre already attempted to collect the same $3 million years ago and was already shut down — basically the matter has already been judged.
Article continues below advertisement
"Death Row Records, Inc. and Marion Knight, hereby moves … to dismiss the motion filed by Andre Young for allowance of his administrative claim on the grounds that the claim is barred by res judicata, on the grounds that it fails to state a claim for an administrative expense, and on the ground that the claim is barred by the applicable statute of limitations," the documents read.
Res judicata is like double jeopardy, meaning a case in which there has been a final judgment is no longer subject to appeal.
"Young still cannot explain his alleged oral contract, and it appears he has transferred away his contractual rights and copyright rights," the trustee also claims on behalf of the record company and Knight.
Essentially, there is no contract that shows Dre is owed money for his music under Death Row.
There is also a two-year statue of limitation on such a request, and the defendants last distributed Dre's music back in 2009.
The motion filed asks Dre's request to be denied in full and order he be paid nothing.