Television Model Trolled To Death Had Changed Depression Medication In Days Before Suicide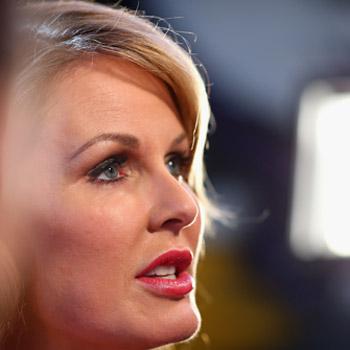 The top model who committed suicide — said to be the first celebrity victim of cyber bullying — had changed her medication to treat depression in the days before her death, RadarOnline.com has been told.
Television host Charlotte Dawson, 47, was found dead at her luxurious home in Sydney, Australia, on Saturday.
A source close to the Australia's Next Top Model judge told Radar: "Charlotte told friends that she had gone onto a new treatment plan which included a change in her anti-depressant medication.
Article continues below advertisement
"She did not seem directly effected by it, but We all knew that she was not in a very good place recently."
It is not known if the combination of drugs Dawson had changed to are known to influence suicidal thoughts, as some have been widely reported to.
Radar has been told that Dawson hanged herself in a bedroom of her $1200-per-week oceanfront apartment.
While it seemed Dawson had the world at her feet, behind-the-scenes, she battled depression for decades.
Dawson revealed in her 2012 autobiography Air Kiss & Tell that she was frequently visited by the "depression bogeyman."
In 2012, she was admitted to a Sydney hospital after a suicide attempt following an ongoing tirade of abuse on Twitter. She had taken prescription tablets with wine and tweeted: "you win" in a suicide note to her cyber tormentors.
Dawson later made fighting bullying her personal mission, waging an anti-bullying media campaign on television and radio and in newspapers and magazines as well as her beloved Twitter.
Hollywood has been touched by the tragedy, too, with Russell Crowe said to be devastated.
He broke down in tears after learning of the television personality and presenter's death.
The 49-year-old star also wrote on Twitter: "Charley D...Just don't understand. There's not enough kind souls as it is. Rest in peace."
If you, or anyone you know, is struggling with thoughts of suicide, please immediately seek help. You can speak with a skilled, trained counselor at a national Suicide Prevention Lifeline crisis center in your area, anytime 24/7 — call 1-800-273-TALK (8255).