Exclusive
Charlie Sheen & Brooke Mueller's Twin Sons Will NOT Be Tested For Fetal Alcohol Syndrome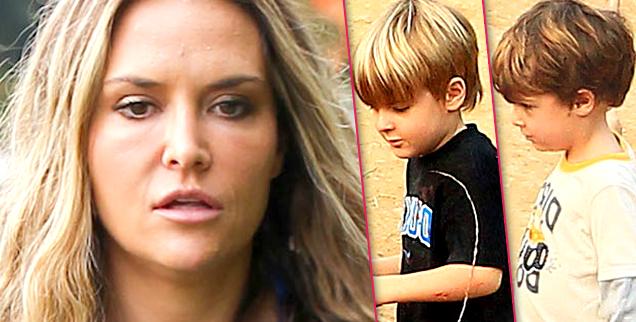 Article continues below advertisement
"Fetal Alcohol Syndrome can cause problems that may include physical deformities, mental retardation, learning disorders, vision difficulties and behavioral problems, and heart health issues," the Mayo Clinic, the world noted not-for-profit medical practice and medical research group, states.
Babies suffering from fetal alcohol syndrome often have small eye openings, small head circumference and brain size.
The twins were born seven weeks prematurely and Max had to stay in the hospital's neonatal intensive care unit because of a heart condition.
"Brooke is happy the boys won't be subjected to any testing," the source tells RadarOnline.com.
"In her opinion, there is nothing wrong with them."