Barefoot In Britain: Rumored Love Birds Cara Delevingne & Michelle Rodriguez Prance Out Of Prince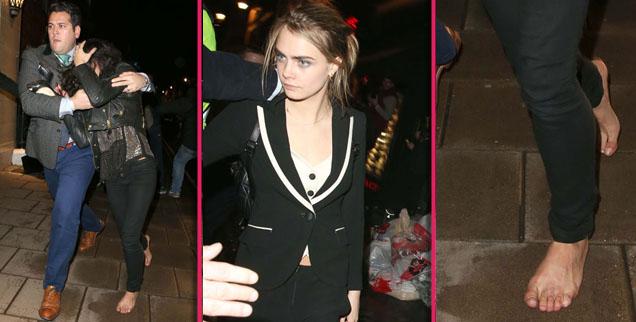 Article continues below advertisement
Rodriguez, 35, told the UK Mirror her relationship with the English stunner 14 years her junior is "going really well" right now.
"She's so cool: when we started hanging out I just thought she was awesome, and we have the best time together," she said of the 21-year-old "It" girl, who bares a resemblance to Mariel Hemingway. "She's hard though.
"You wouldn't want to mess with her in a fight."