Exclusive
It Pays To Be In Charge Of Britney Spears' Money! Conservator To Rake In Nearly $500K This Year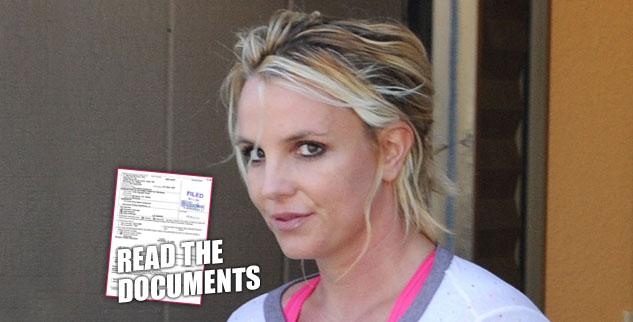 It pays to be Britney Spears' co-conservator, because a judge has just signed off Andrew Wallett to be paid nearly $500,000 in 2014, RadarOnline.com has exclusively learned.
The pop star, 32, has been under a conservatorship since 2008, after several very public breakdowns.
According the court order "for 2014 in the amount of $426,000 to be paid Mr. Wallett. The proposed 2014 compensation shall be paid monthly, in the amount of $35,500, payable on the first day of each and every month, to commence on January 1, 2014."
Article continues below advertisement
Papa Jamie Spears has served as his daughter's other conservator, and is also paid for his work.
As RadarOnline.com previously reported, Jamie's been paid $16,000 per month for those duties, and is now asking the court merely to extend that compensation.
Jamie claimed in court docs, "as my rent has steadily escalated over the last three years, I request that I be reimbursed an additional $800.00 per month for my office expense for the time period of November 1, 2012, through August 31, 2013," which adds up to $7,200.
He also asked "that I be authorized to spend the sum of $2,000 monthly, rather than the previously ordered $1,200 monthly, for my office space in a secure location that is dedicated to Britney's activities."
Jamie claimed to use the office to complete Brit's business duties, such as the recently concluded "negotiations with respect to Britney's upcoming concert series at Planet Hollywood… to maximize the contractual benefits she would receive with a minimum of financial risk to her and a safe, structured, and pleasant environment."
Judge Reva Goetz said in the court order regarding Wallet's compensation, "The conservatorship estate entails the active management of Britney Spears substantial career, business interests and assets as well as numerous trusts and entities. The conservatorship estate represents a portion of the conservatee's total assets."