'The Bachelor' Star Aaron Buerge Accused Of Fraud, Hiding Money To Avoid Paying Million-Dollar Debt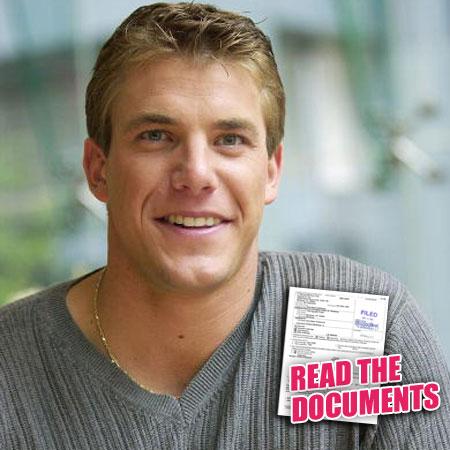 Not everything has been coming up roses for The Bachelor's season two star, Aaron Buerge, since he appeared on the show in 2002.
According to court documents obtained by RadarOnline.com, Buerge's trustee has filed a lawsuit against the former reality star and his wife, Angye, accusing the pair of fraudulently transferring money to avoid paying off millions in debt.
The trustee, Eric Rajala, claims Buerge took out a $70,000 loan in late 2009 and deposited the funds into his joint bank account with his wife. Because the account was also owned by his wife, creditors could not touch the money.
Article continues below advertisement
Aaron then filed for bankruptcy two years later, claiming he had assets totaling $2.3 million, in contrast to liabilities of $9.3 million.
Now, Buerge's trustee claims the former reality star made the 2009 transfer beforehand simply to avoid paying the people he owed.
The transfer was made "while Aaron had been sued, or threatened with suit," the court documents claim, and it was within the two years prior toAaron's bankruptcy filing – meaning the trustee can come after that money.
The suit demands that the two hand over $70,000 to the trustee estate to then be distributed to Aaron's creditors.
According to additional documents filed on January 28, Aaron and his wife have come to a tentative settlement agreement, promising to pay back a sum of $42,000 within seven days after the court approves the settlement.
A federal judge will decide whether to sign off on the agreement at a hearing in March.