Eva Longoria's 'Desperate' New Boyfriend Exposed -- He Filed For Bankruptcy In 2012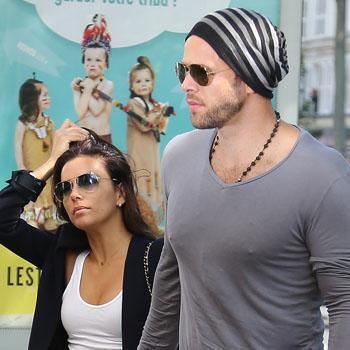 Eva Longoria is no longer a television housewife but the guy that she's found love with is in a much more desperate situation than she is because The National Enquirer has exclusively discovered that her boyfriend filed for bankruptcy last year.
Ernesto Arguello and Eva met when he was cast on Ready for Love, a reality matchmaking show she produced for NBC, and even though the show bombed in the ratings and was canceled after three episodes they found love with each other.
Article continues below advertisement
However, while they have chemistry together, the dashing self-described philanthropist and entrepreneur filed for bankruptcy last year with more than $4 million in debt.
According to court documents obtained exclusively by The ENQUIRER, Ernesto filed Chapter 7 bankruptcy in 2012, listing $1,555 in assets and a whopping $4.1 million in total liabilities. At the time, he claimed he had just $5 cash on hand.
Eva is worth an estimated $35 million and a source close to her said that his finances and their fast-moving romance has started to raise red flags.
"Eva needs to slow down and really discover what Ernesto is all about," the pal said.
"We do know one thing, though – Eva will probably be picking up the check for a while."
To find out the details of Ernesto's bankruptcy filing pick up the latest issue of The National Enquirer on newsstands Thursday.